Moving to a new home is an exciting and significant event in one's life. However, when it comes to long-distance residential moves, the logistics and challenges can be overwhelming. That is where professional house movers play a crucial role. Hiring experienced and reliable movers can make all the difference in ensuring a smooth and successful transition. In this blog post, we will explore the essential role of professional movers in long-distance residential moves and how they can alleviate the stress and complexities associated with moving to a distant location.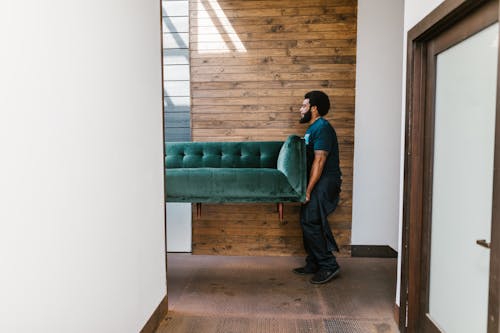 Thorough Planning and Organization
Long-distance residential moves require thorough planning and organization, and professional movers excel in this aspect. They will work diligently with you to understand your particular needs and develop an inclusive moving plan. This plan includes scheduling, packing strategies, transportation logistics, and any additional services you may require. Their expertise in planning ensures that every aspect of your move is carefully considered and coordinated, minimizing disruptions and delays.
Proper Packing and Handling
One of the most challenging aspects of any move is packing and handling your belongings. Professional movers have the knowledge and experience to pack your items securely and efficiently. They use high-quality packing materials and techniques to safeguard your belongings during transportation. Fragile items, such as glassware, artwork, and electronics, receive special attention and are packed with extra care. With their expertise, you can have peace of mind knowing that your possessions will arrive at your new home in the same condition as when they were packed.
Efficient Loading and Unloading
Loading and unloading a moving truck needs skill and physical effort. Professional movers are skilled in proper lifting practices and have the essential equipment to safely move heavy and bulky items. They will strategically load the truck, maximizing space and ensuring that your belongings are secure during transit. Upon arrival at your new home, they will efficiently unload and place your items according to your instructions. This process saves you time and energy, allowing you to focus on settling into your new environment.
Safe and Reliable Transportation
Long-distance residential moves involve extensive travel, and professional movers are well-equipped to handle the transportation logistics. They have a fleet of well-maintained trucks that are designed for long-distance journeys. These trucks are equipped with advanced features, such as GPS tracking systems and air-ride suspension, to ensure the safe and smooth transport of your belongings. Professional movers have the necessary permits and licenses to operate across state lines, complying with all regulations and ensuring a reliable and lawful move.
Flexibility and Storage Solutions
During a long-distance move, you may encounter situations where your new home is not ready for immediate occupancy. Professional movers understand this and offer flexible storage solutions to accommodate such scenarios. They provide secure storage facilities where your belongings can be safely stored until you are ready to receive them. These storage options offer both short-term and long-term solutions, giving you peace of mind knowing that your items are in a protected environment.
Time and Stress Management
Embarking on a long-distance move can be stressful and time-consuming. However, by enlisting the services of professional movers, you can effectively manage both. They handle the logistics, allowing you to focus on other important aspects of the move, such as changing addresses, notifying utility companies, or saying goodbye to your old community. Professional movers alleviate the physical and mental strain associated with moving, providing you with a more positive and seamless experience.
Insurance Coverage and Peace of Mind
Professional movers prioritize the safety of your things throughout the full moving process. Though, unexpected situations can occur. Trustworthy moving companies offer insurance coverage options to protect your valuable things during the move. This coverage provides financial protection in the case of damage, loss, or theft. By having insurance, you get peace of mind, knowing that you are covered should any disastrous incidents happen during your long-distance move.
Conclusion
Long-distance residential moves present unique challenges that require careful planning and execution. Professional movers play an indispensable role in ensuring a smooth and successful transition to your new home. From thorough planning and expert packing to safe transportation and flexible storage solutions, their services streamline the entire moving process. By entrusting your long-distance move to experienced professionals, you can save time, reduce stress, and have peace of mind knowing that your belongings are in capable hands. Make your long-distance residential move a positive and seamless experience by hiring professional movers who will handle every aspect of your move with expertise and care.